Bait and Tackle
Bait and Tackle
Bait and tackle can be ordered from us here at Quarry Bank Carp Pool…
Prepared particles and pellets:
Wheat and crushed maize mix: £10 per 5kg
Partiblend: £15 per 5kg
Maize: £10 per 5kg
Carp pellets mixed sizes: £12 per 5kg
Pellets available:
Tackle Hire
Bedchair: £20 per week
Low chair: £10 per week
Rod pod and 3 rod bars: £10 per week
Stage stands and 3 rod bars: £10 per week
Fish antiseptic: £10 (purchase only)
All the above to be paid for on arrival. Payment can be made in Sterling or the Euro equivalent at the time of booking.
Please order bait and equipment at least 2 weeks prior to your holiday.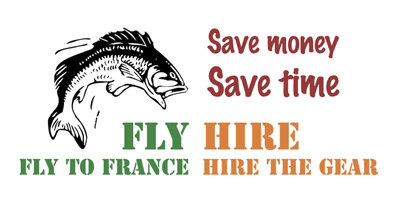 Please note: Clients are responsible for all equipment and property of Quarry Bank Carp Pool for the duration of their holiday. All damages will be chargeable.